An Account can login to multi PNETLab Boxes. But can not login to multi Boxes at the same time.
When a PNETLab Box is deploy, it is in no owner state.
The First Account login to no owner Box will become the Owner of that box. The Owner will have full permission of Admin and can edit Accounts no that Box.
If you want to change Owner of the Box. Go to Boxes Tab and Release it from your old account.
When the Box is released, that box will come back No Owner State. Login to that box by new account and the new Account will become the Owner.
To release a Box, login to page: https://user.pnetlab.com/store/labs/view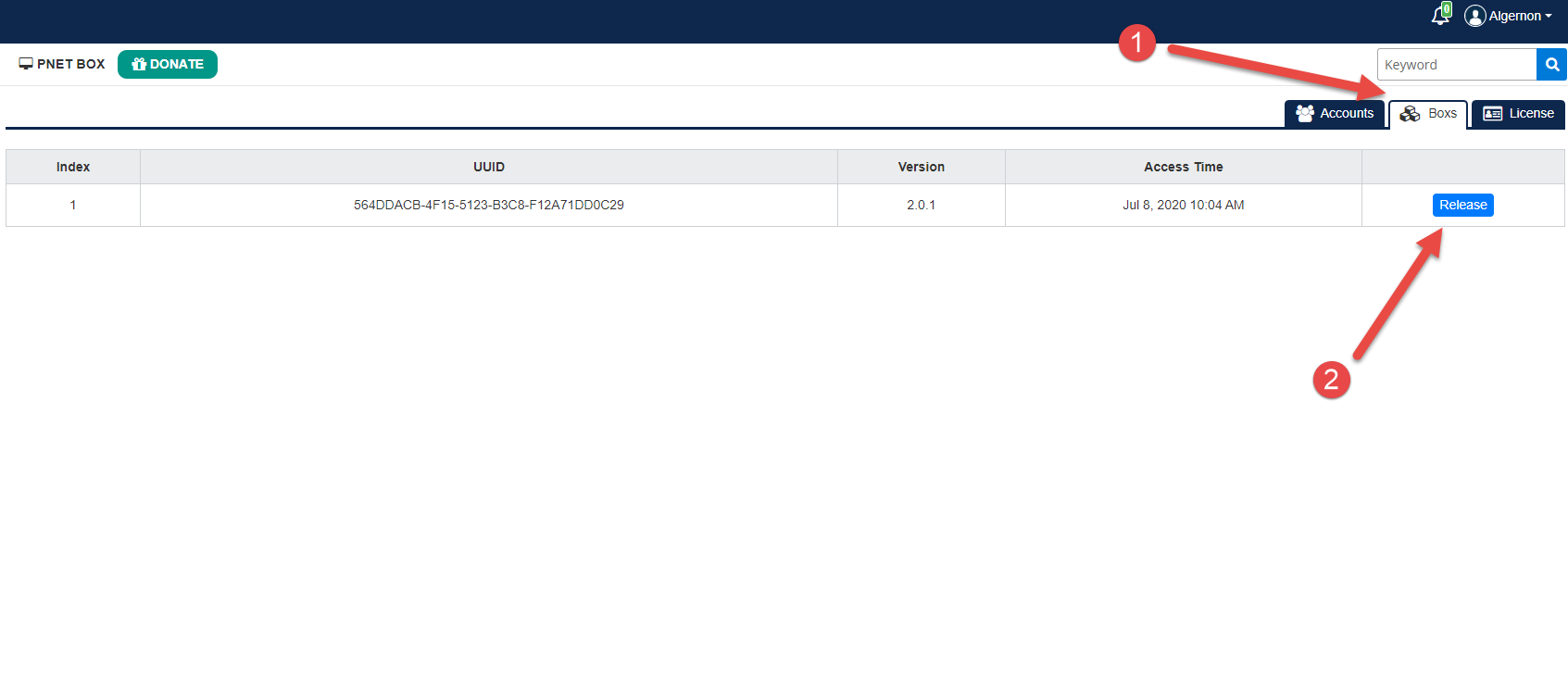 Note: You can get the UUID of the box by access the Users management on your box.