1. Export Startup Configuration.
Step 1: Export Configuration of Nodes in LAB refer: https://pnetlab.com/pages/documentation?slug=how-to-save-configuration-of-lab
Step 2: Go to Left Menu > Start-up Configuration, now you can see configuration of nodes.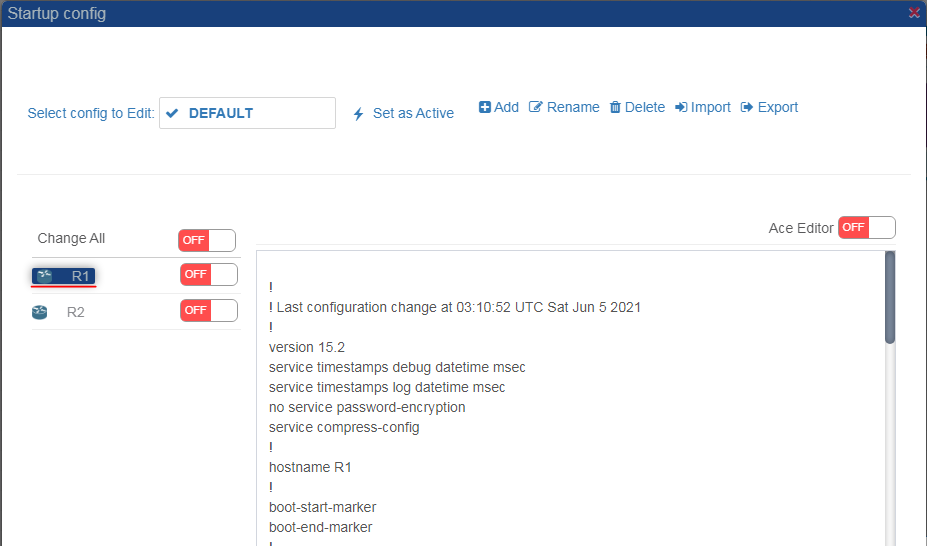 Step 3: Click on Export button. Zip file contain all configuration will be downloaded.
2. Import Startup configuration.
Step 1: Create a Folder contain all configuration file. Files name in the folder have format: [node id].txt. You can get node id in Left menu > System Status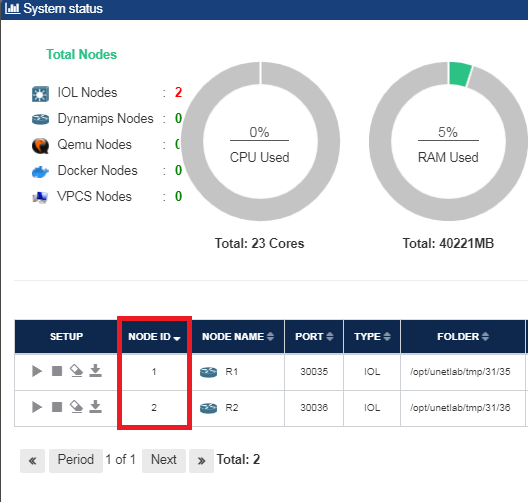 Step 2: Click on Import Button. Fill import name and select folder in Step 1

Now you can see new Startup Configuration that you imported.