Step 01
Download and Deploy
Step 02
Register and Login
Step 01: Download and Deploy
Download the .ova file and deploy on virtualization platforms such as VMWare,... Make sure your box can connect to the internet with online mode
Note

If you deploy on vmware set up the vmware like bellow:
Step 02: Register and Login
Access to your box by a browser (through IP address in your PNETLab box - in my case, the IP address is: 192.168.111.175)
You'll be linked to the Login form.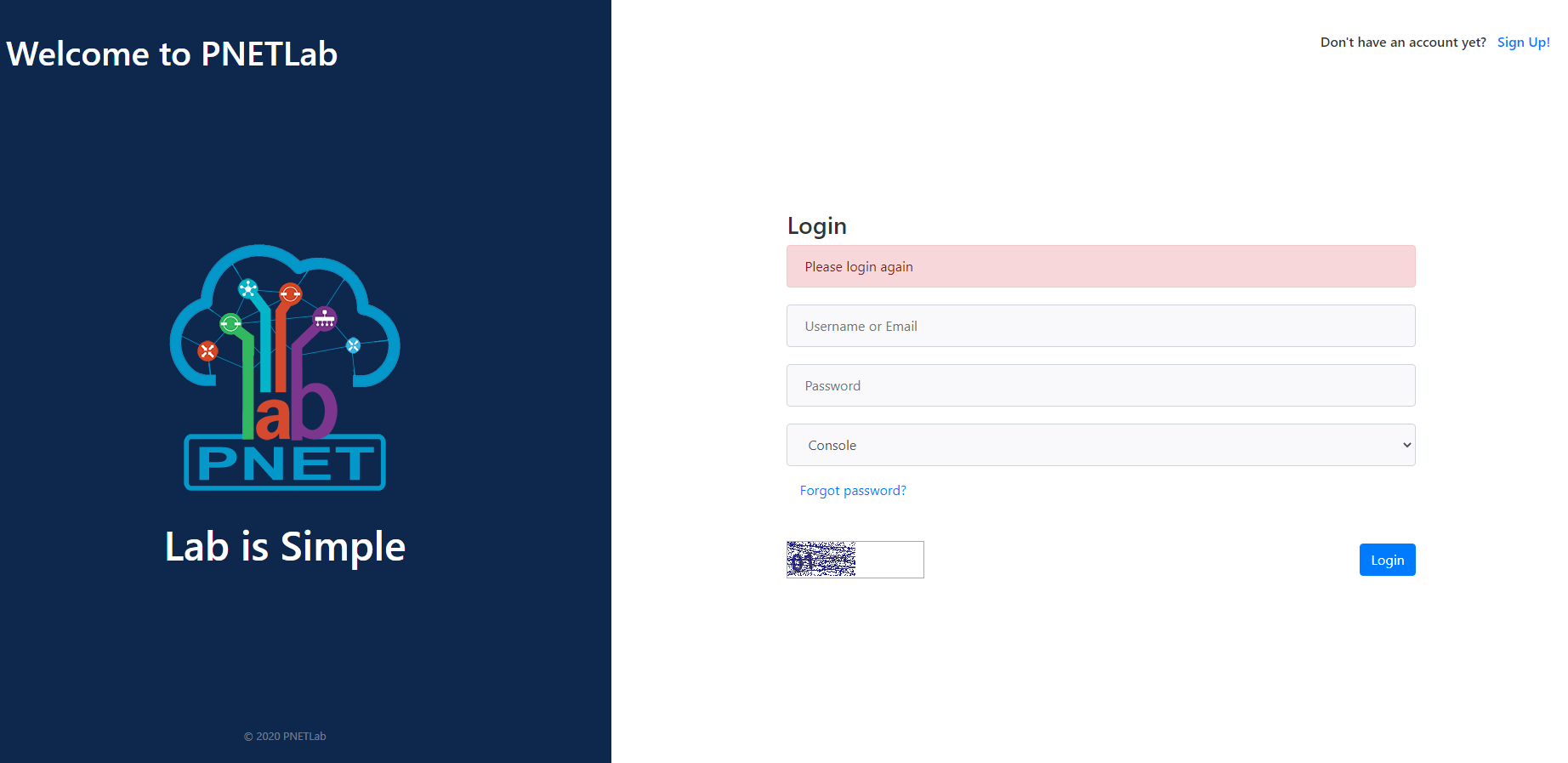 If you still not have an account click on Sign Up.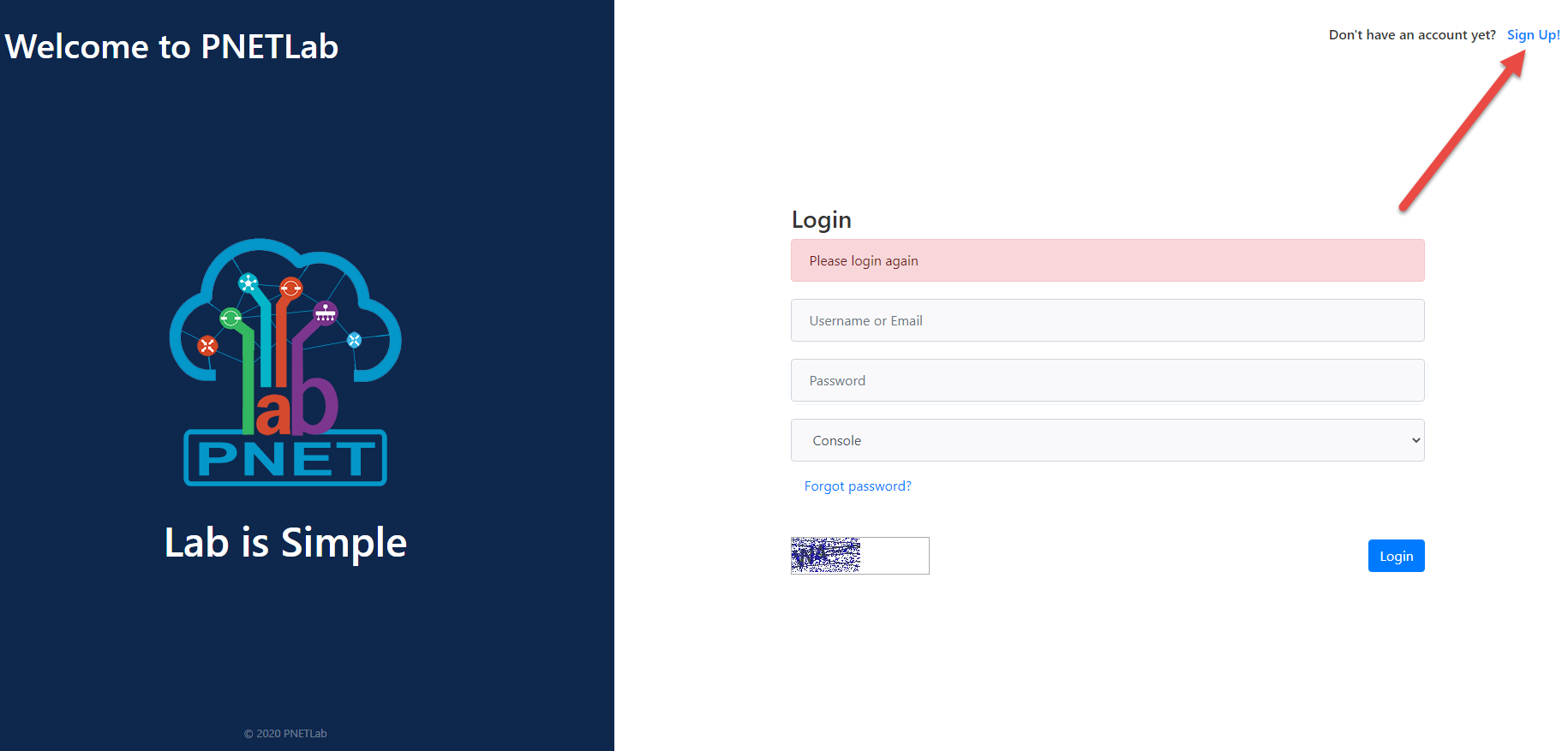 Fill in the Sign In form and click Register. A confirmation email will be sent to your email address in 2-3 minutes. Click the Verify button to complete your registration.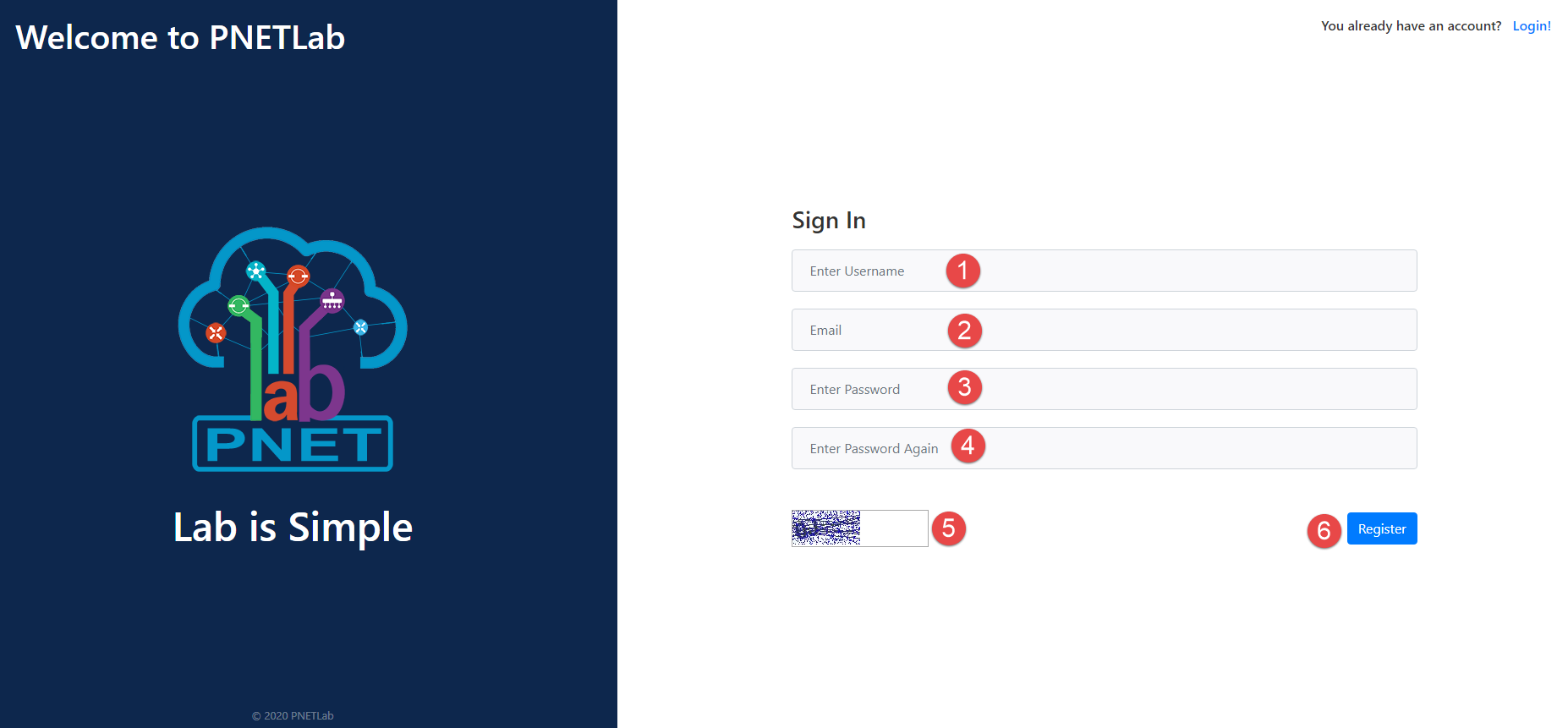 After that, you can log into the PNETLab box and you can use hundreds of free labs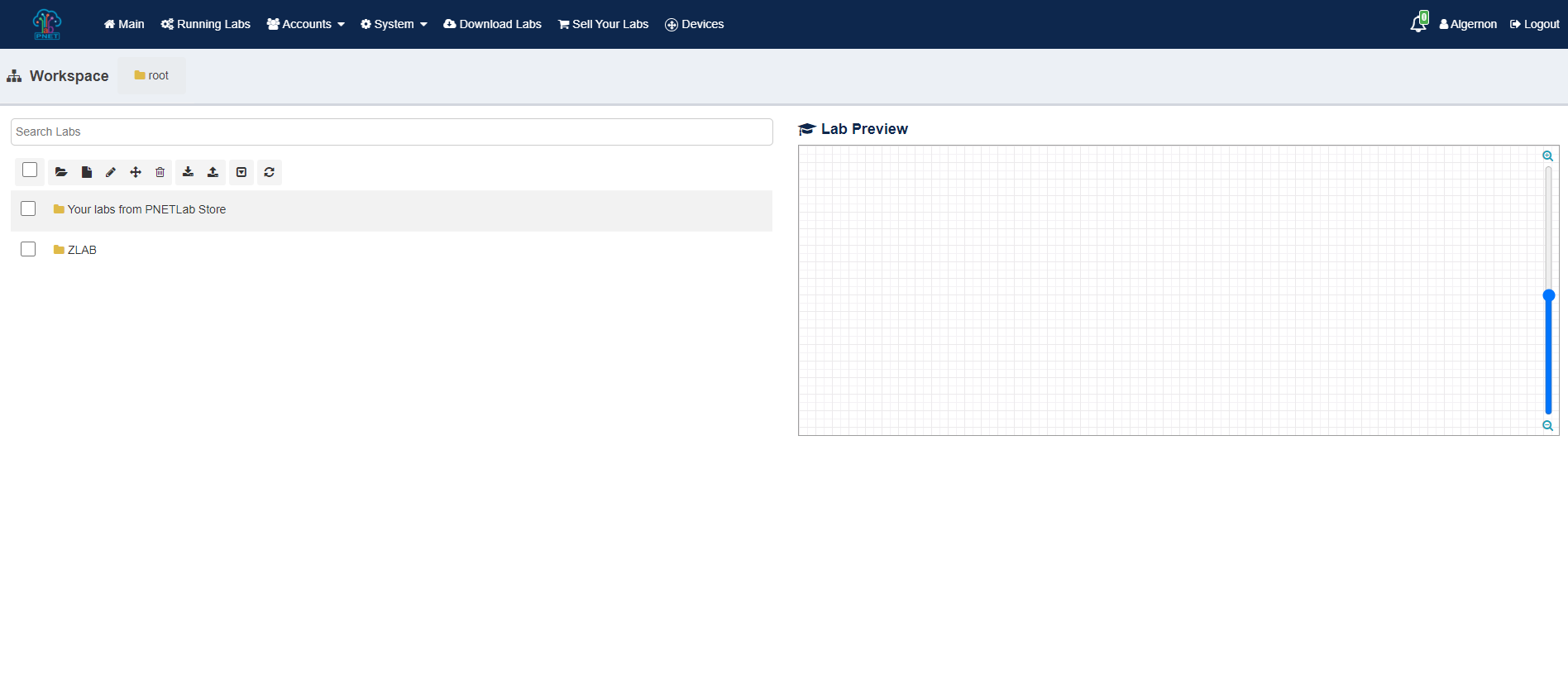 Step 03: Go to Store
After login to PNETLab Box from Vmware (with your IP address), Click to logo PNETLab then you will go to PNETLab Store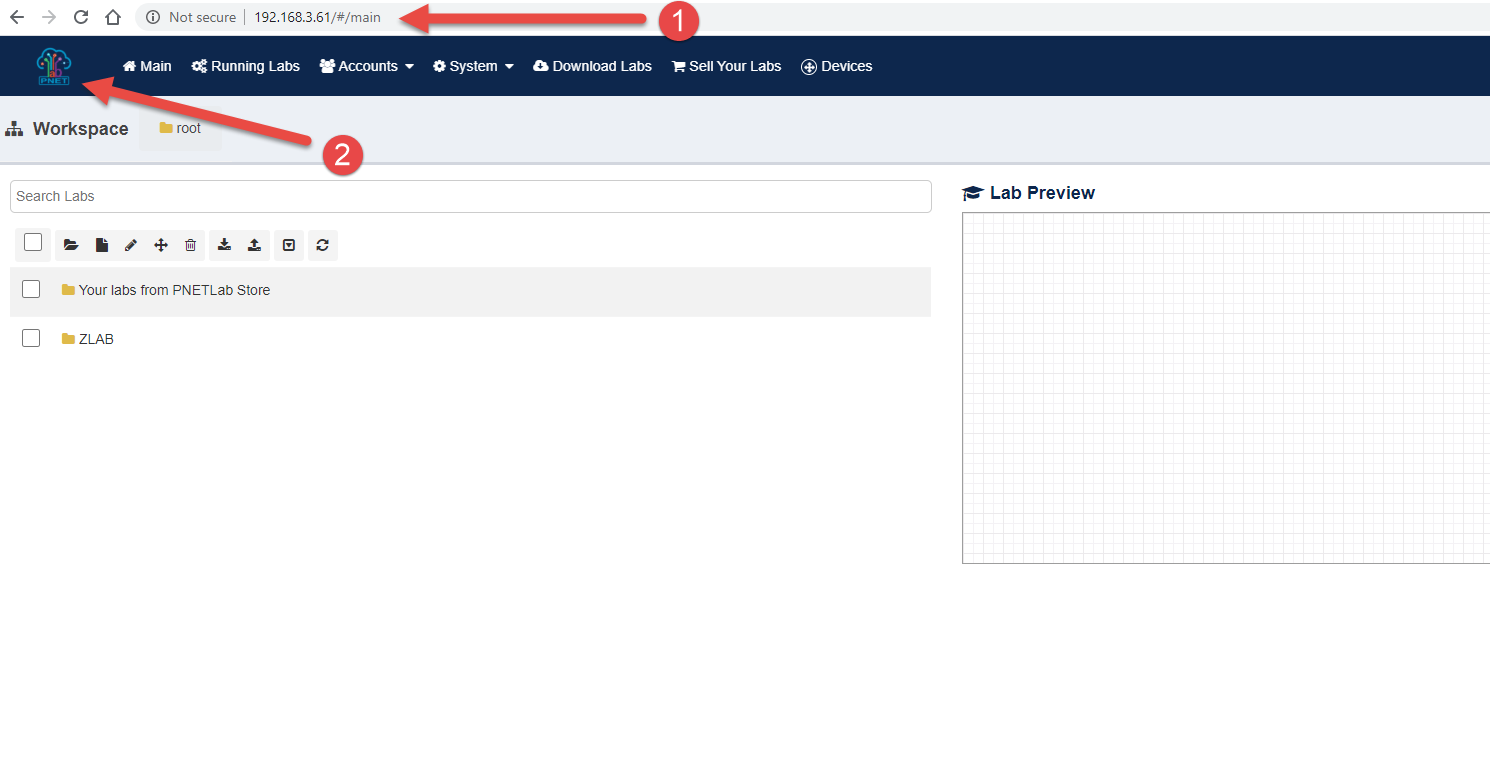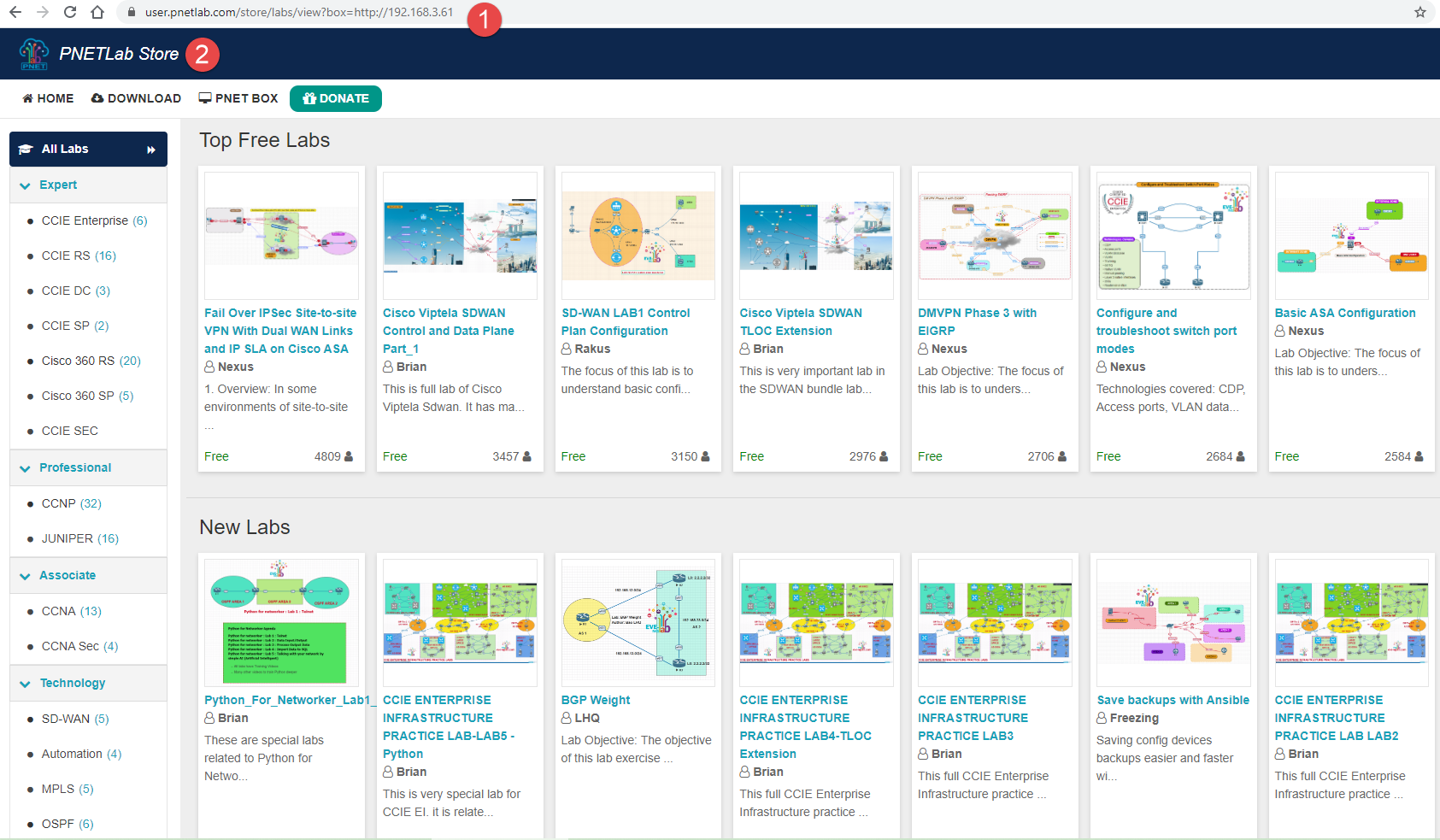 Note: There are a lot of Labs from Store, and All labs are free, when you download a lab, you will get Lab file, workbook, and IOS (Go to Step 4 for more detail).
Step 04: Get Lab and Learn
From PNETLab Store, choose a lab as you want to practice (Example: Save Backups with Ansible)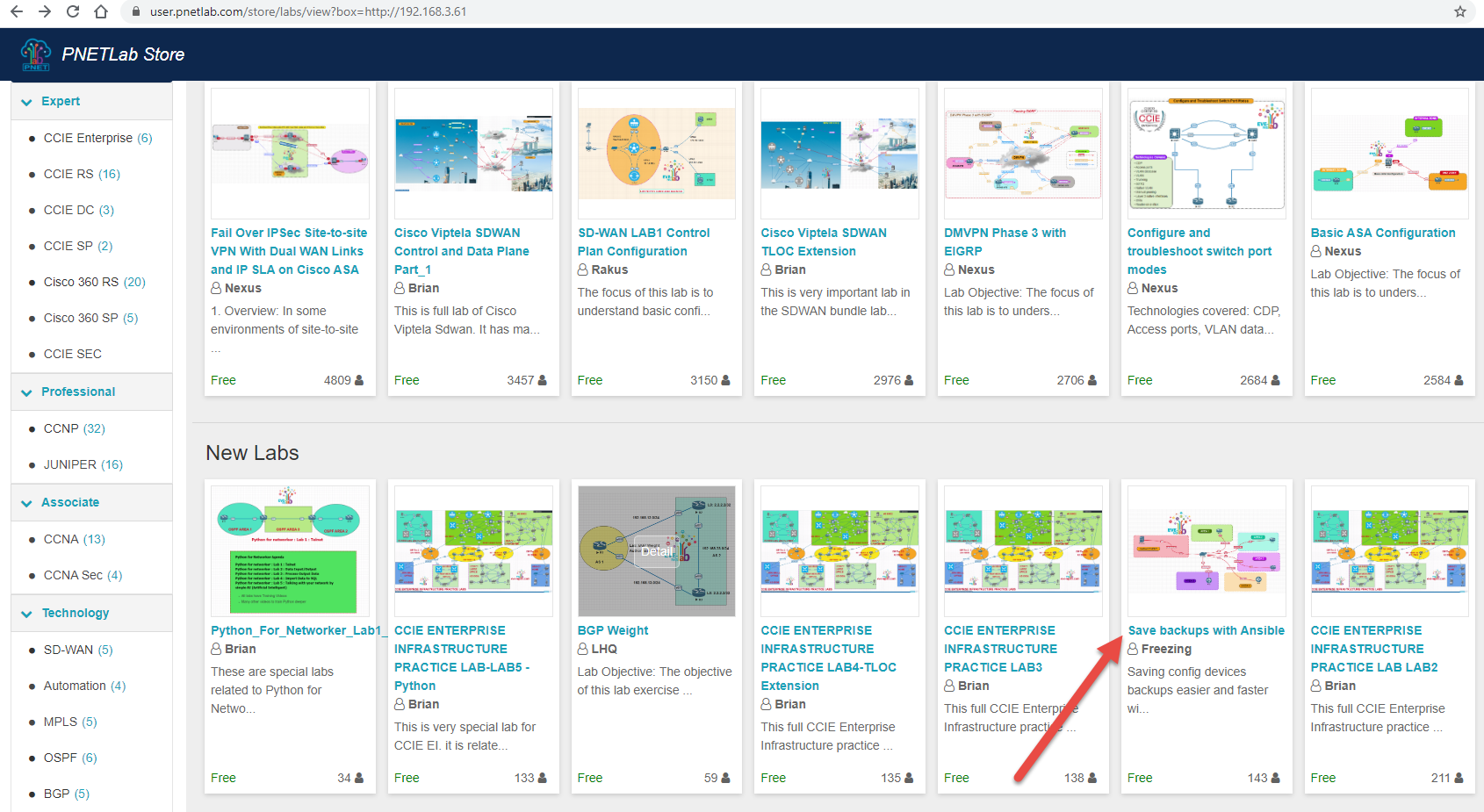 Click to Get Lab button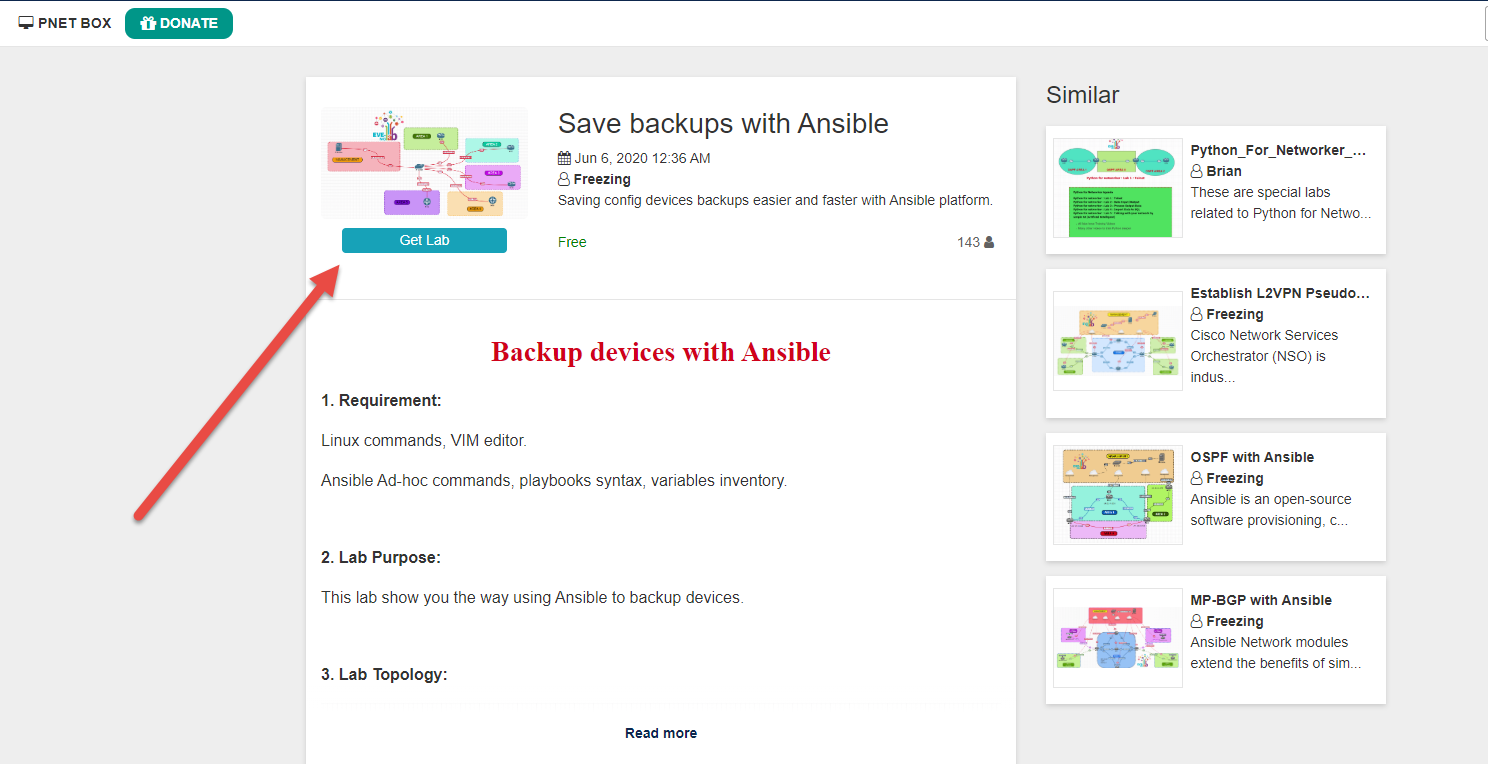 Then click to Download button (Lab is included: lab file (unl), IOS and workbook)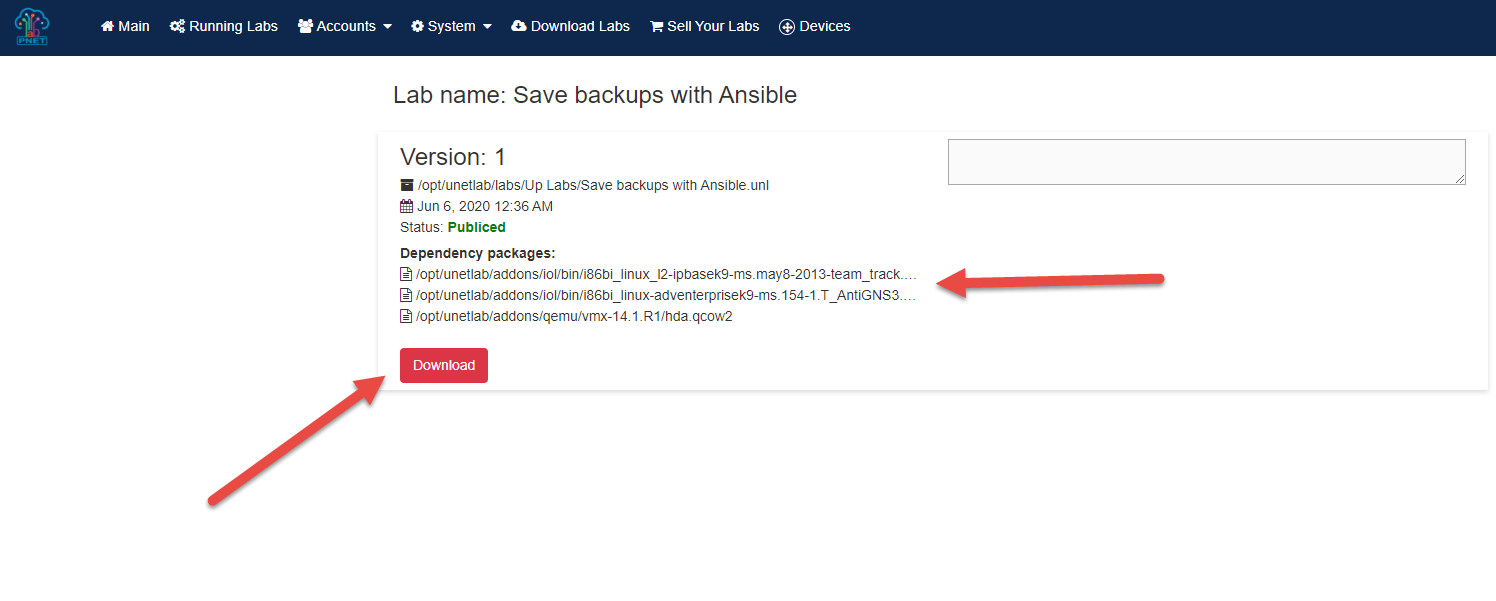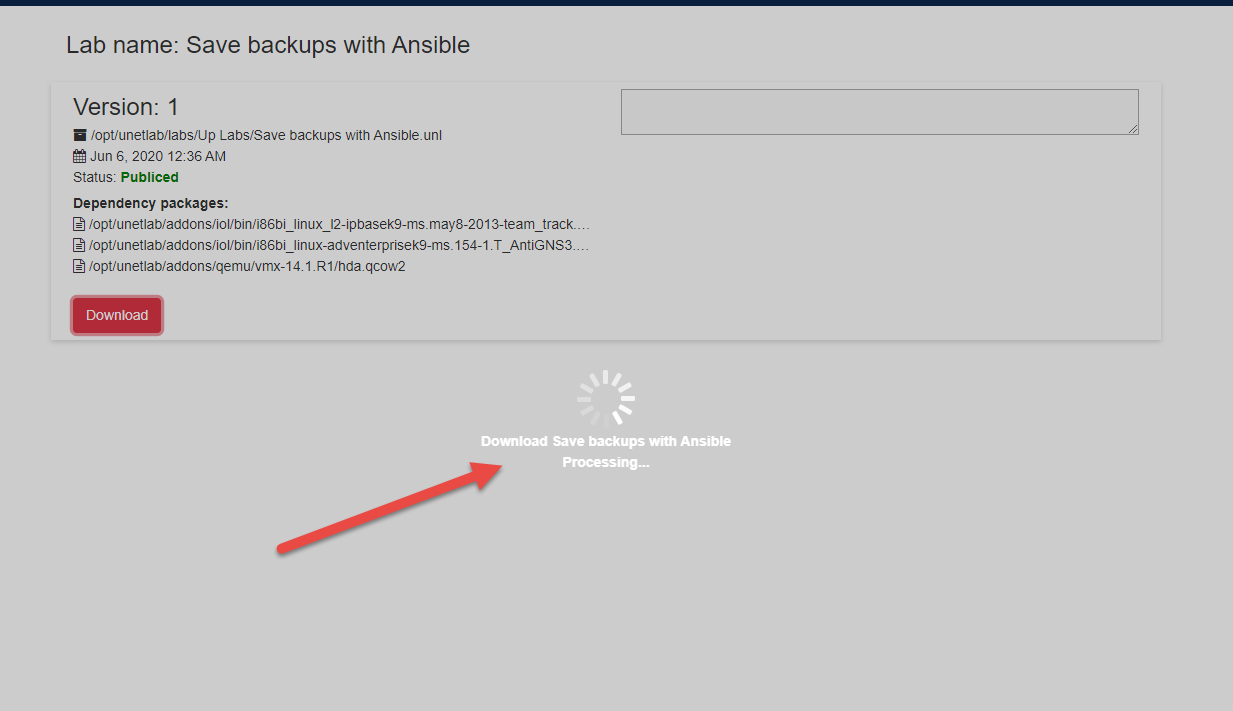 After completes download LAB (Lab file, IOS, and Workbook), click to Go to Lab button, then Lab will download to the folder: Your labs from PNETLab Store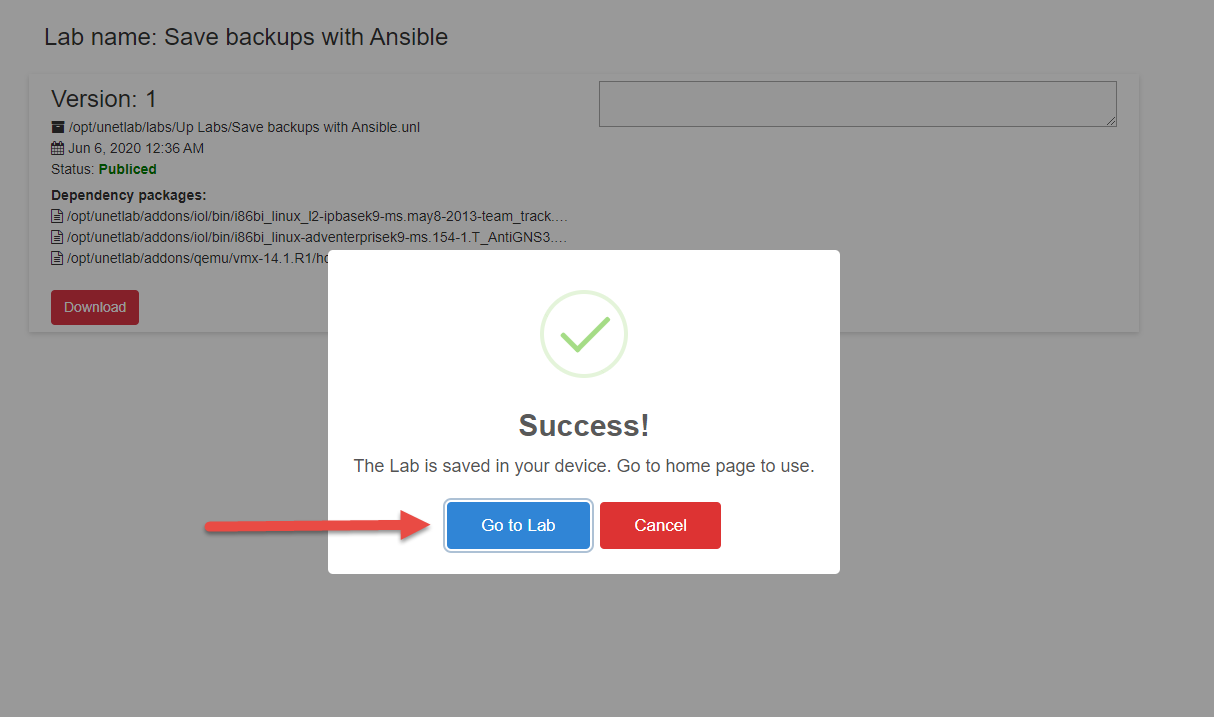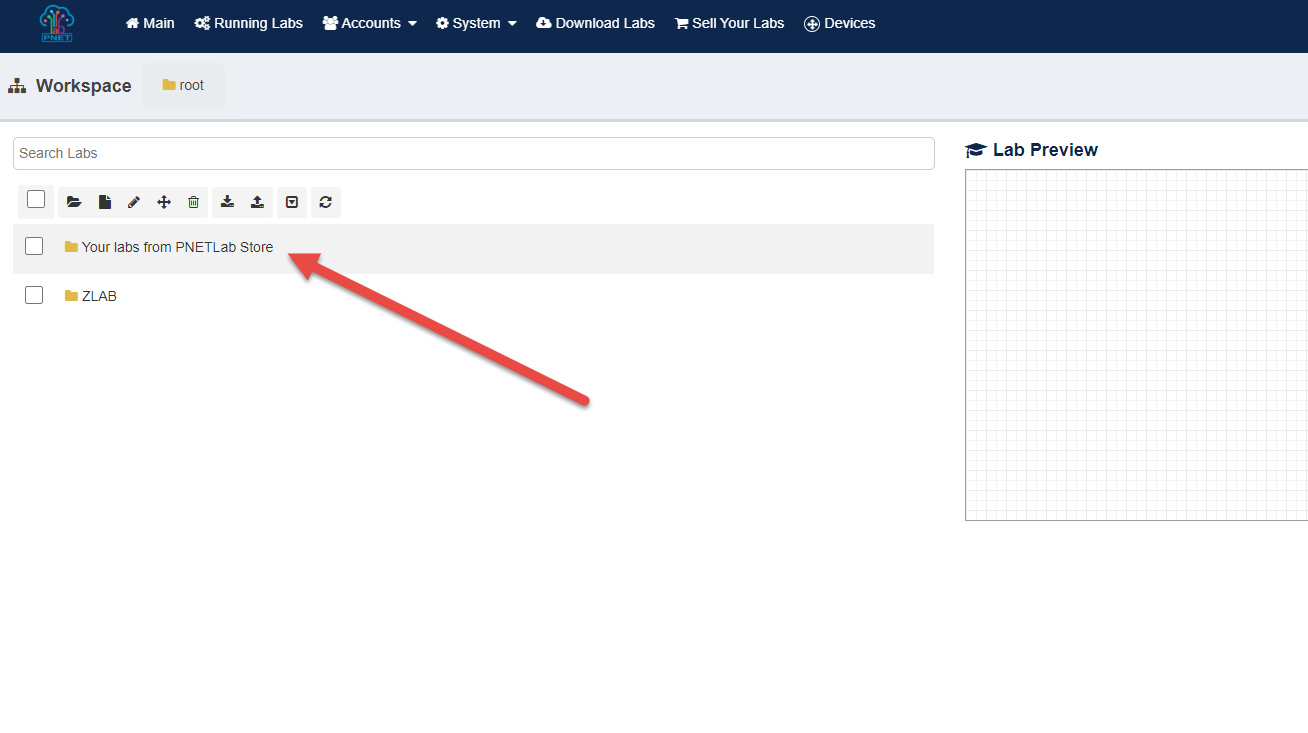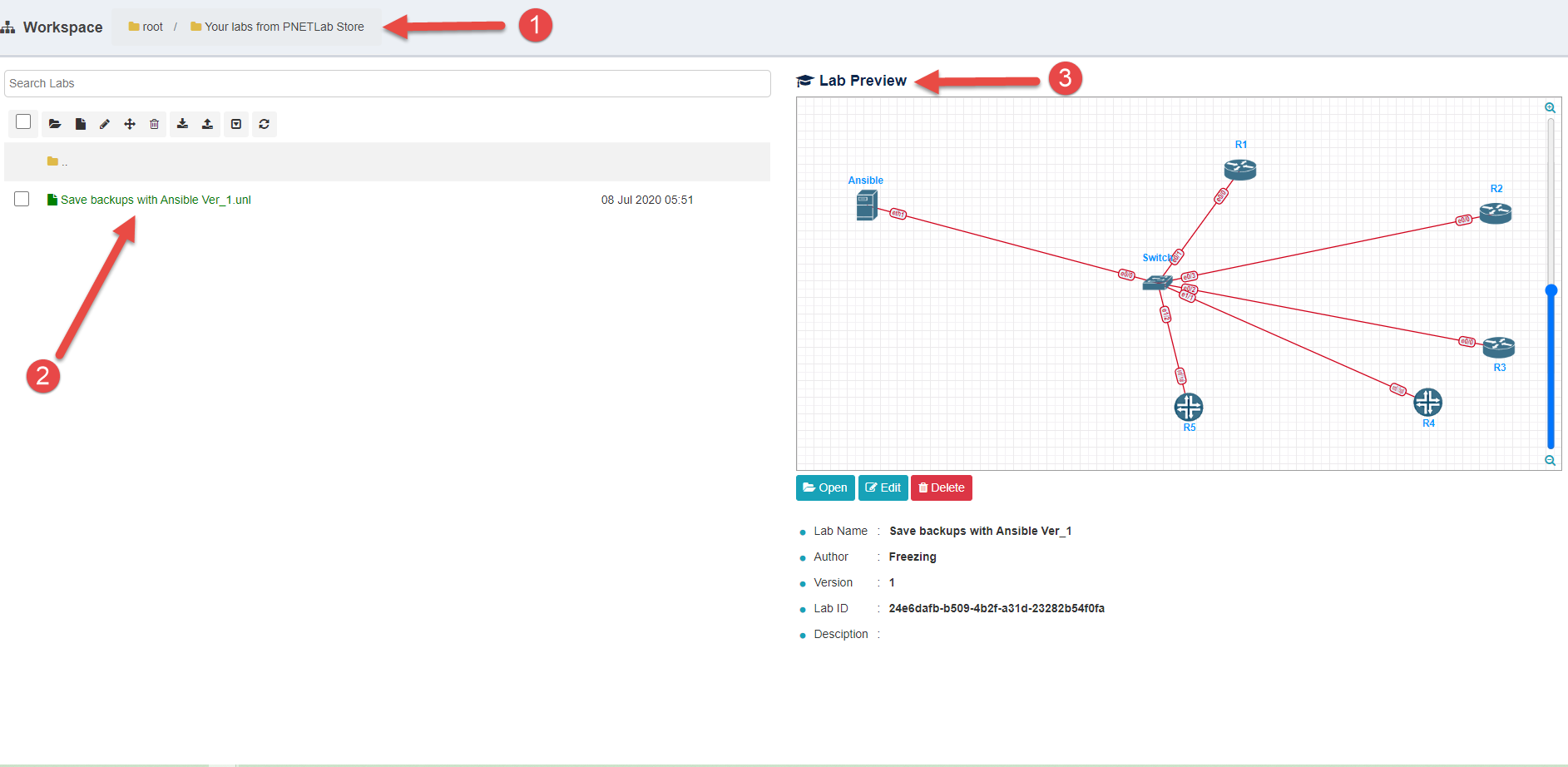 Practice your lab: Open lab then Start all nodes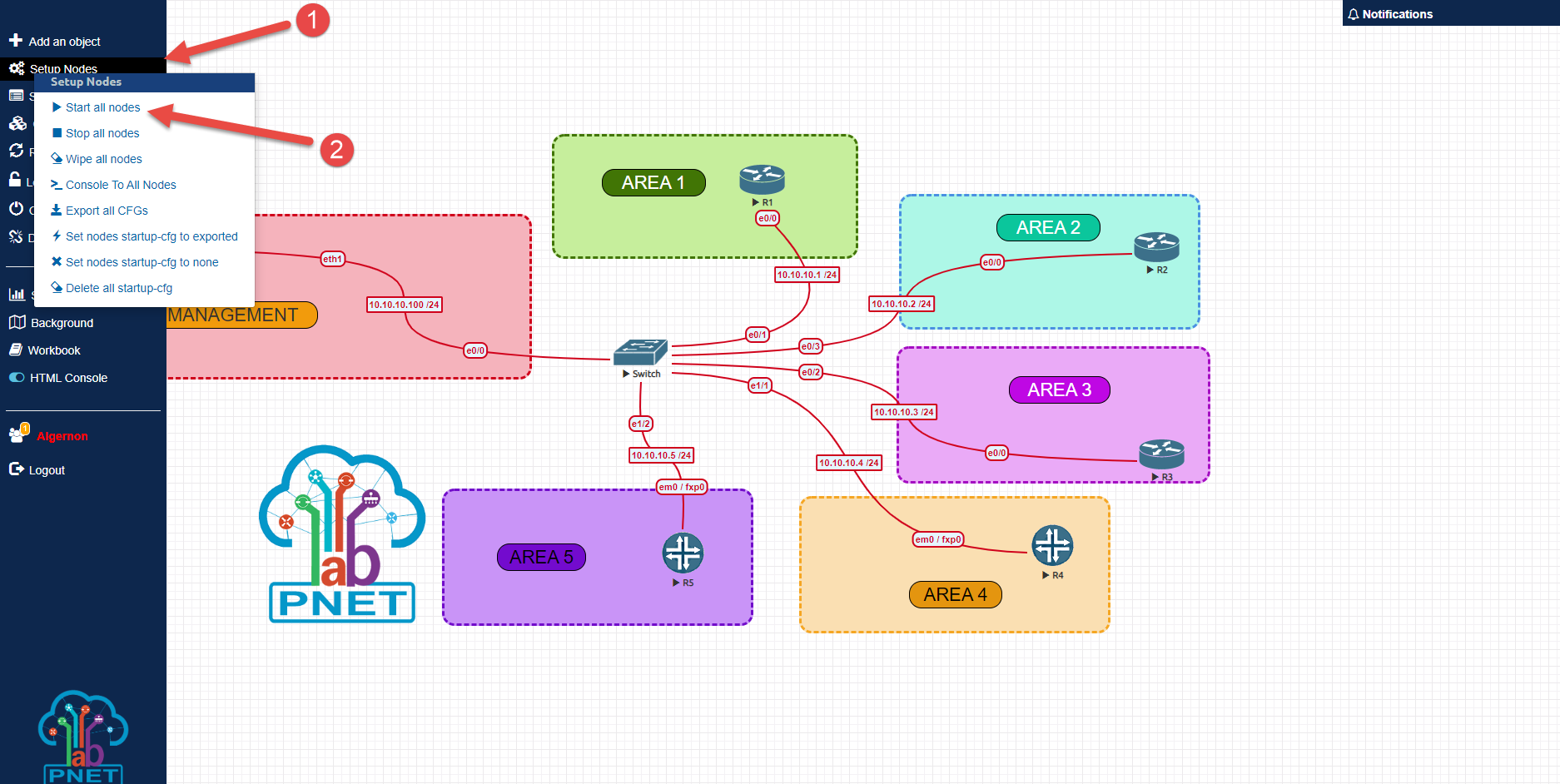 Open Workbook (Lab task) and Console (There are two type of console: HTML Console and Native Console) then Enjoy your Labbing :)