PNETLab have integrated Docker stations that allows your server to use its resources more efficiently.
1. How to setup Docker in PNETLab BOX
From PNETLab Box, Click to Devices Tab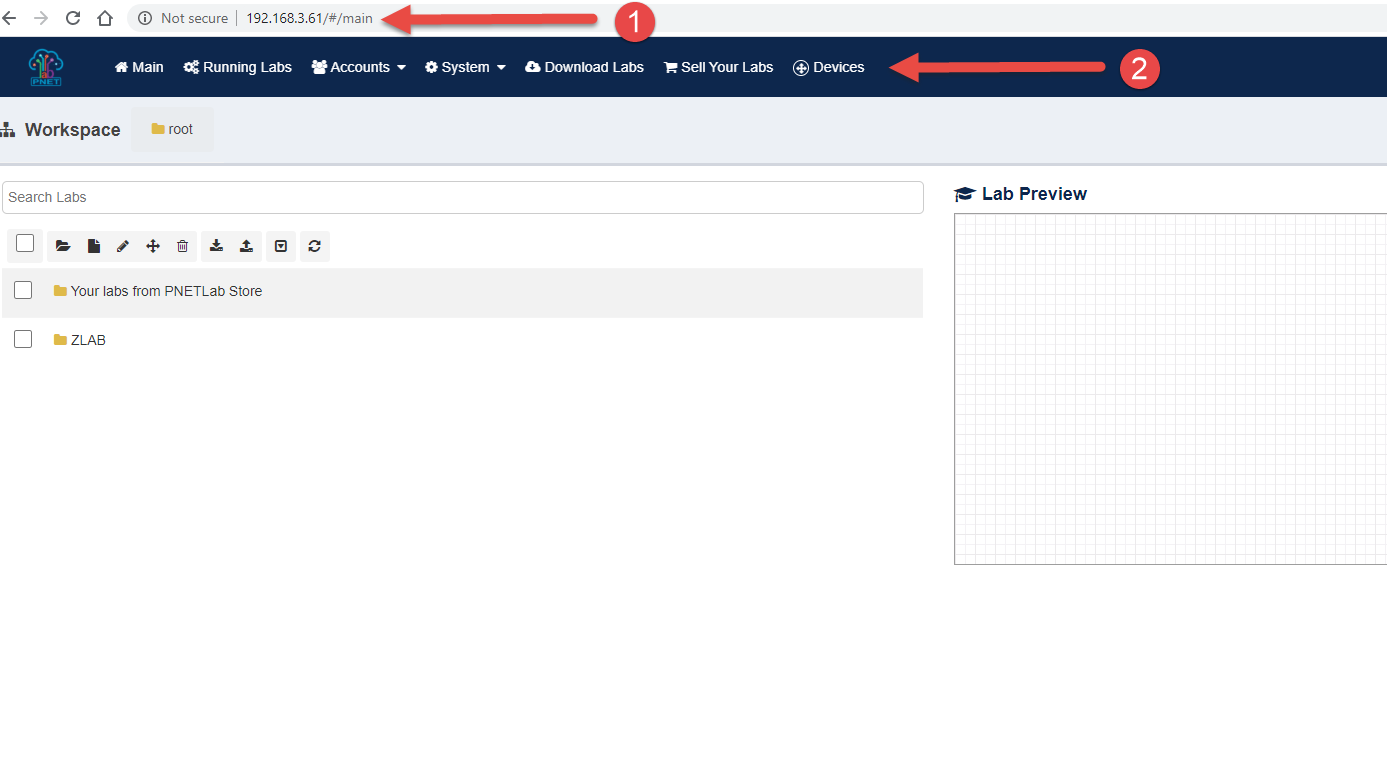 There are a lot of Dockers in Devices Store. Select the Docker you want to add to PNETLab Box (before you add a Docker to your PNETLab Box, you must read the guideline to understand how to use that Docker).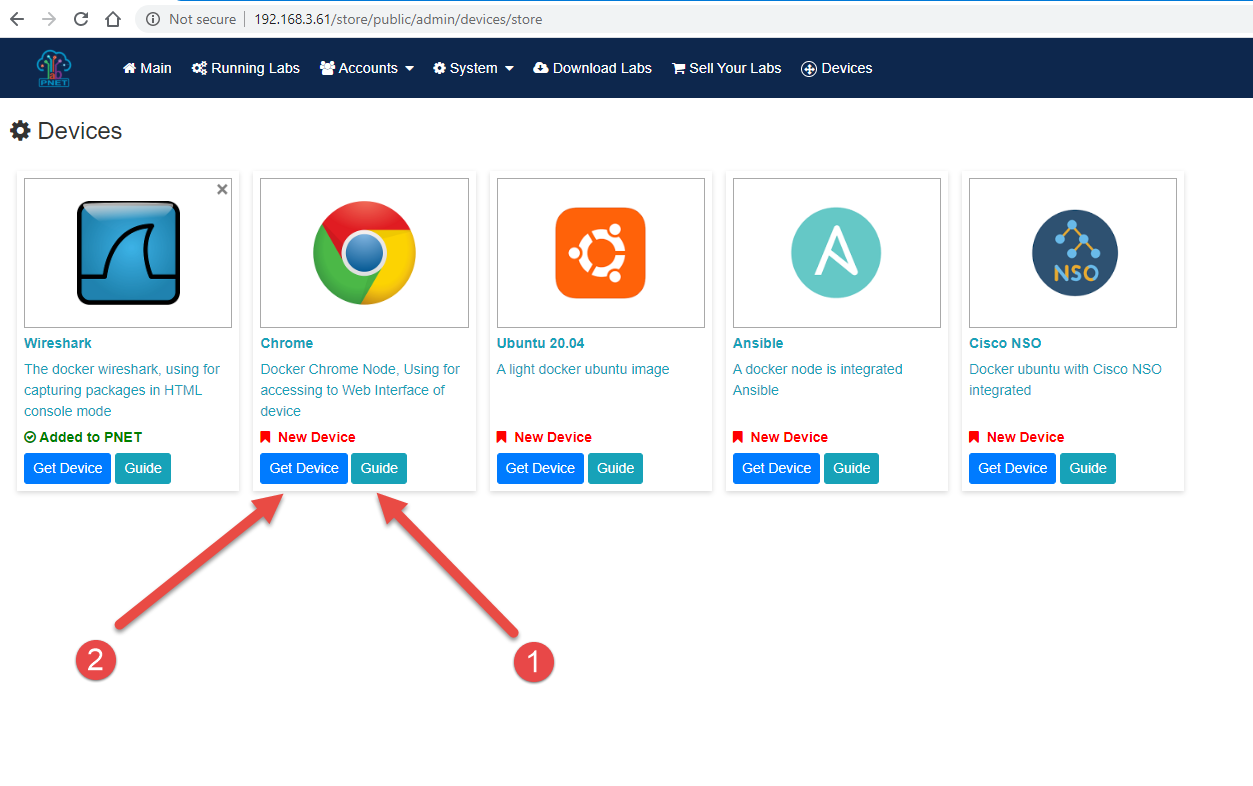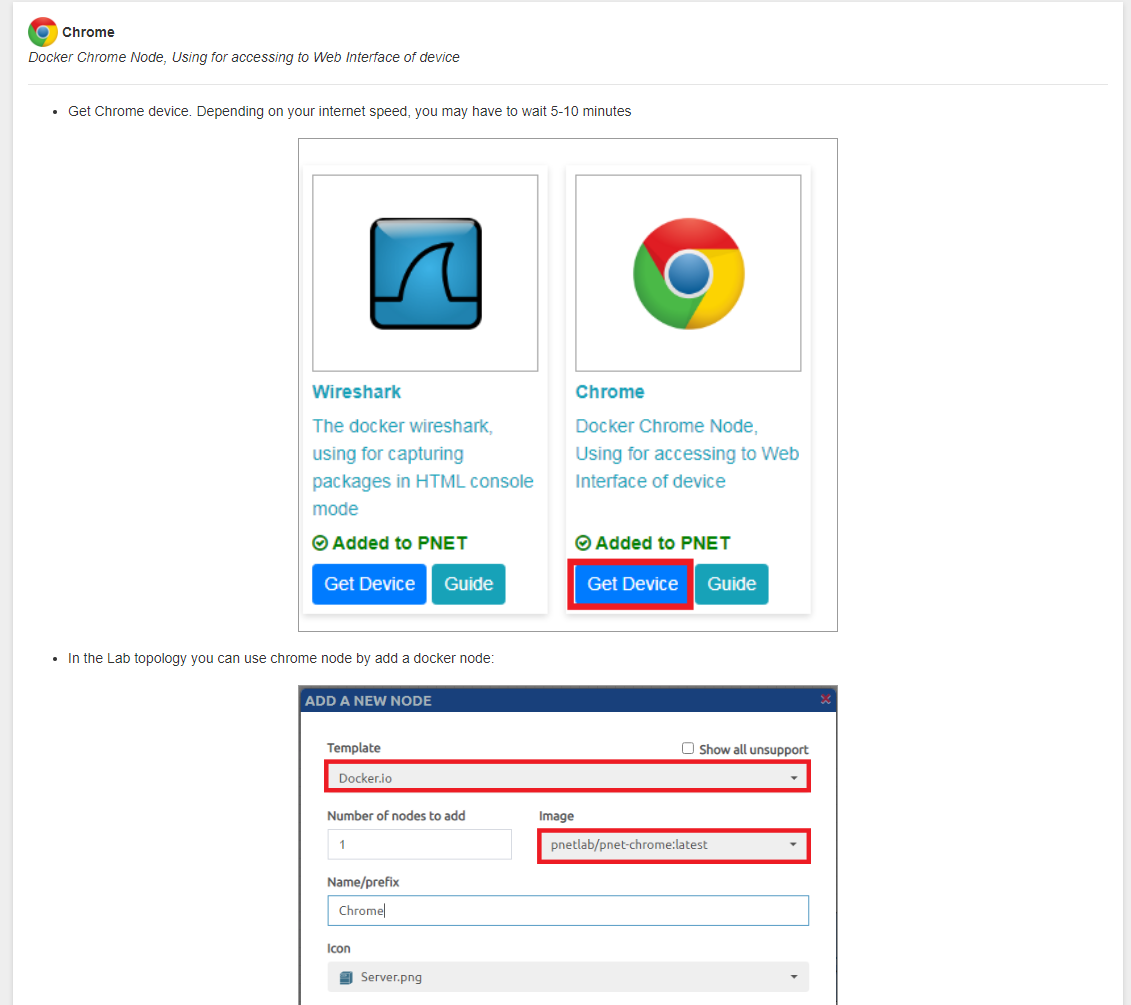 It will take some minutes to download Docker from Server.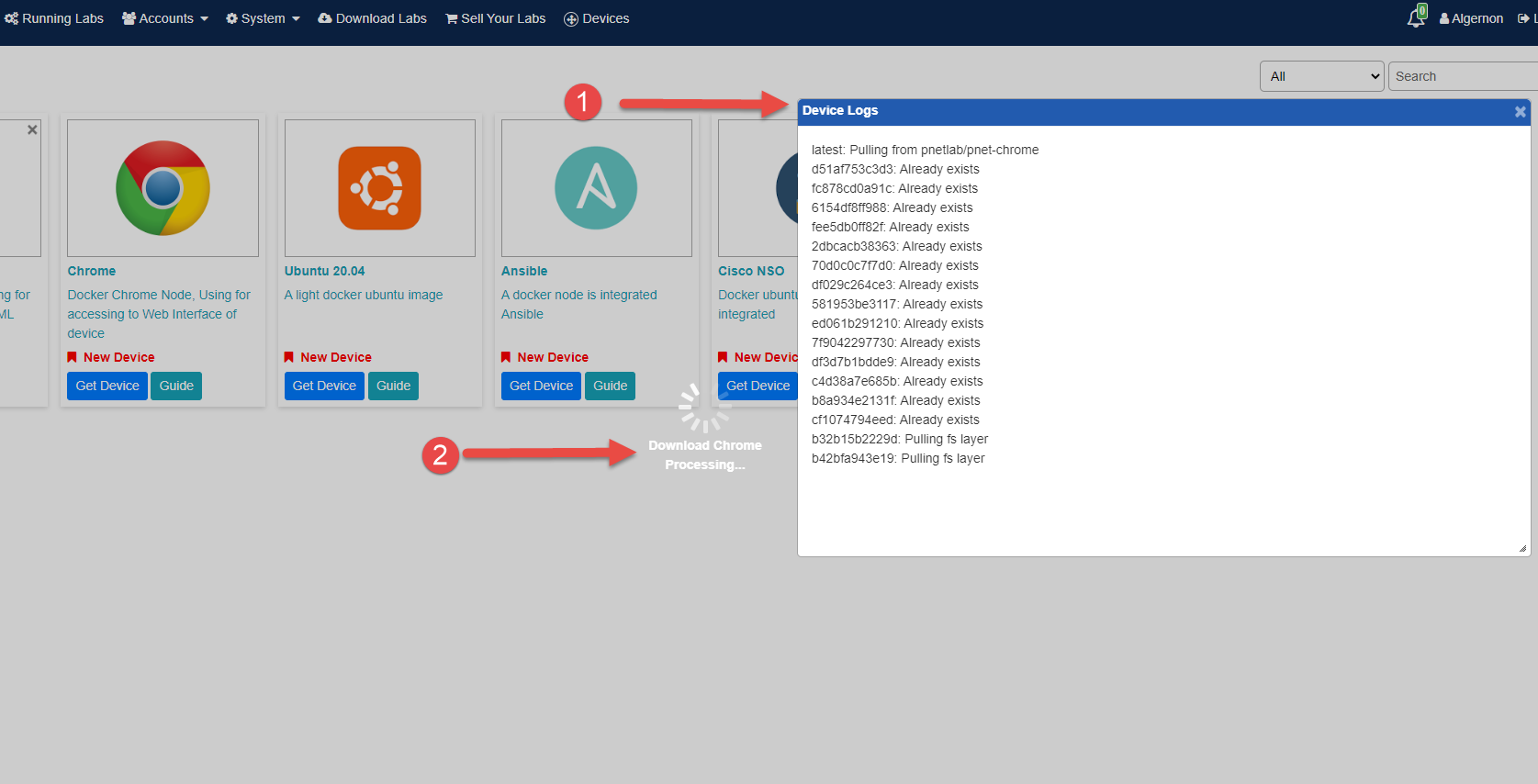 After complete to get Docker from Server to your PNETLab Box, you will see Docker added to PNETLab Box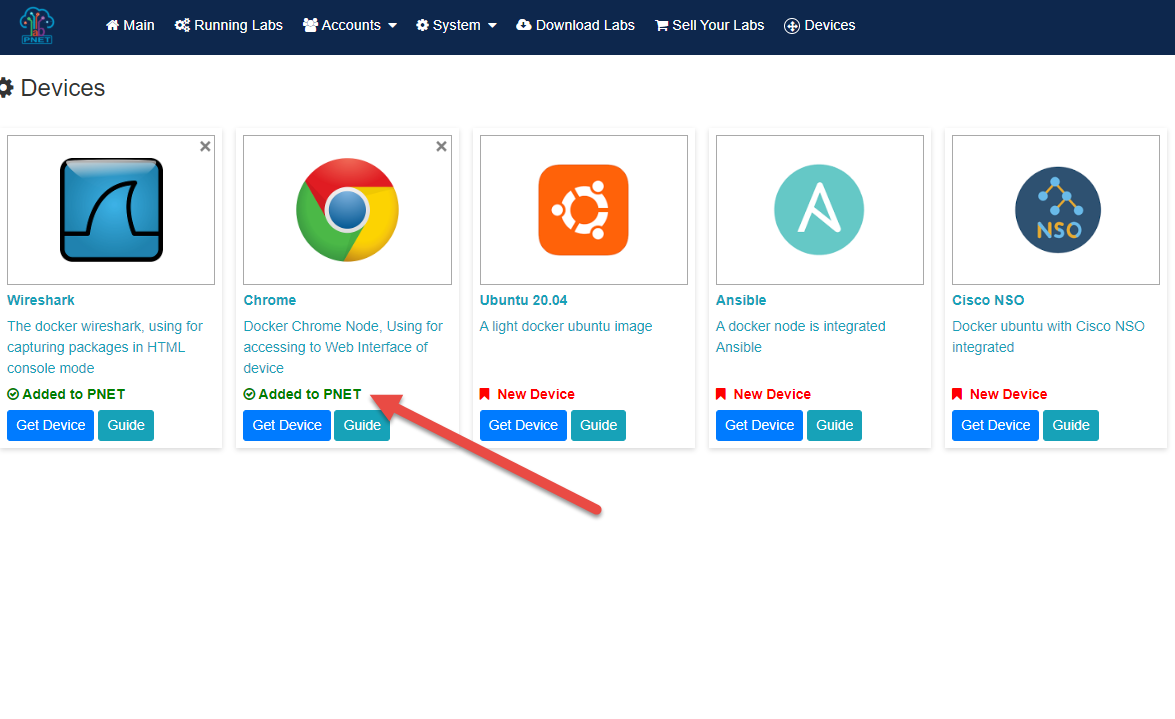 Note: If you do not want to use a Docker, just remove that Docker in Devices Tab